Mobile Billboard Pioneer

Specialist since 1994
Billboard Express, Inc. was founded in 1994 with the goal of providing superior mobile billboard advertising services nationwide. Through exceptional customer service and an unwavering commitment to customer satisfaction, we quickly established ourselves as a leading provider in the industry. As we continued to grow and expand our offerings, we attracted a diverse range of advertisers and developed a reputation as the most well-respected & highly-valued mobile billboard advertising company in the nation.

Today, with a nationwide fleet of static-vinyl mobile billboards and  digital-led mobile billboards, Billboard Express is equipped to handle projects of all sizes and scope. Our focus is on driving sales and increasing brand exposure in your target market, and we firmly believe customer satisfaction is not just important, it is everything.
Founder & CEO, Billboard Express, Inc.
1st Mobile Billboard Vehicle Built in 1994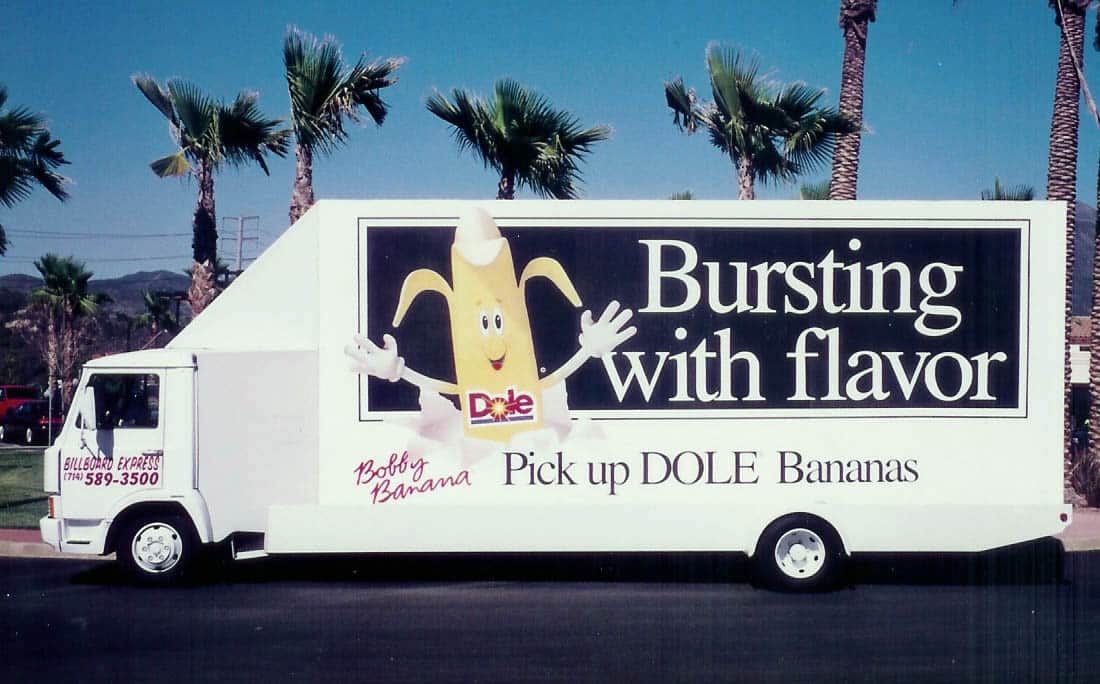 Helping Our Clients Achieve High-Impact Results
Ready to grow your business?
COMMITTED TO SUSTAINABILITY
Billboard Express is dedicated to contributing positively to the environment while leading the way in Out-Of-Home (OOH) media. We have pledged to plant one tree for each of our valued clients. This commitment reflects our dedication not only to innovative advertising solutions but also to a healthier, greener planet for future generations.
Trees planted & counting!