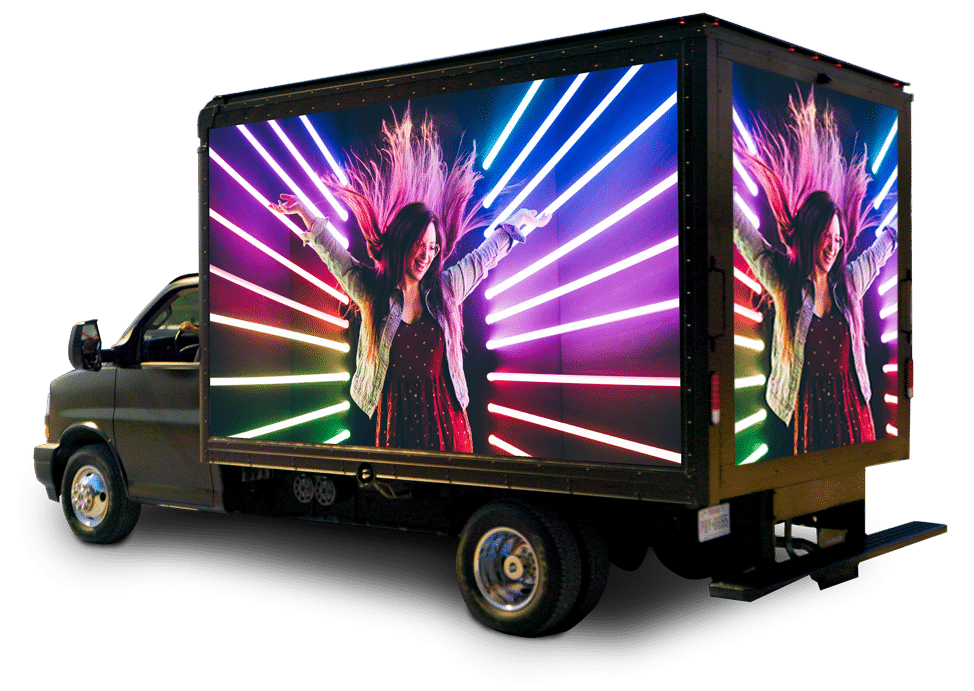 Orange County Mobile Billboards
Powerful Advertising Campaign
Orange County, CA, renowned for its picturesque beaches and upscale communities, offers an exceptional stage for your brand to shine. Given its lively neighborhoods, bustling thoroughfares, and a constantly on-the-go populace, what better way to captivate this audience than with our exciting digital LED mobile billboard advertising services?
Amplify your
V
o
i
c
e
.
B
r
a
n
d
.
M
e
s
s
a
g
e
.
Engage Your
A
u
d
i
e
n
c
e
.
C
u
s
t
o
m
e
r
s
.
B
u
y
e
r
s
.
Orange County Mobile Billboard Advertising
Why Digital LED trucks in Orange County?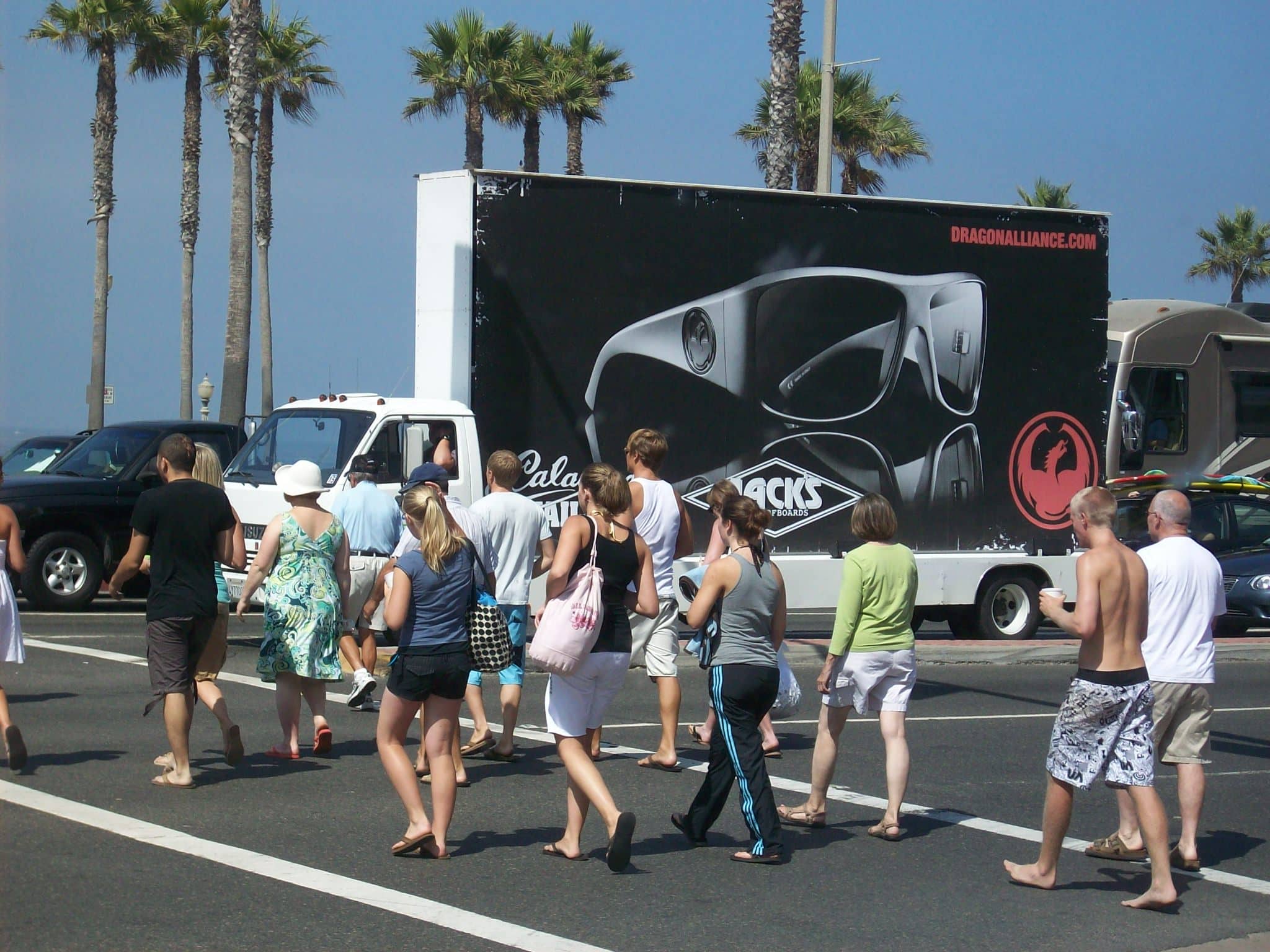 Dynamic Audience Engagement
In a city that's always on the move, static billboards can only do so much. Our digital mobile billboards bring your ads to life, interacting dynamically with the diverse Orange County demographic.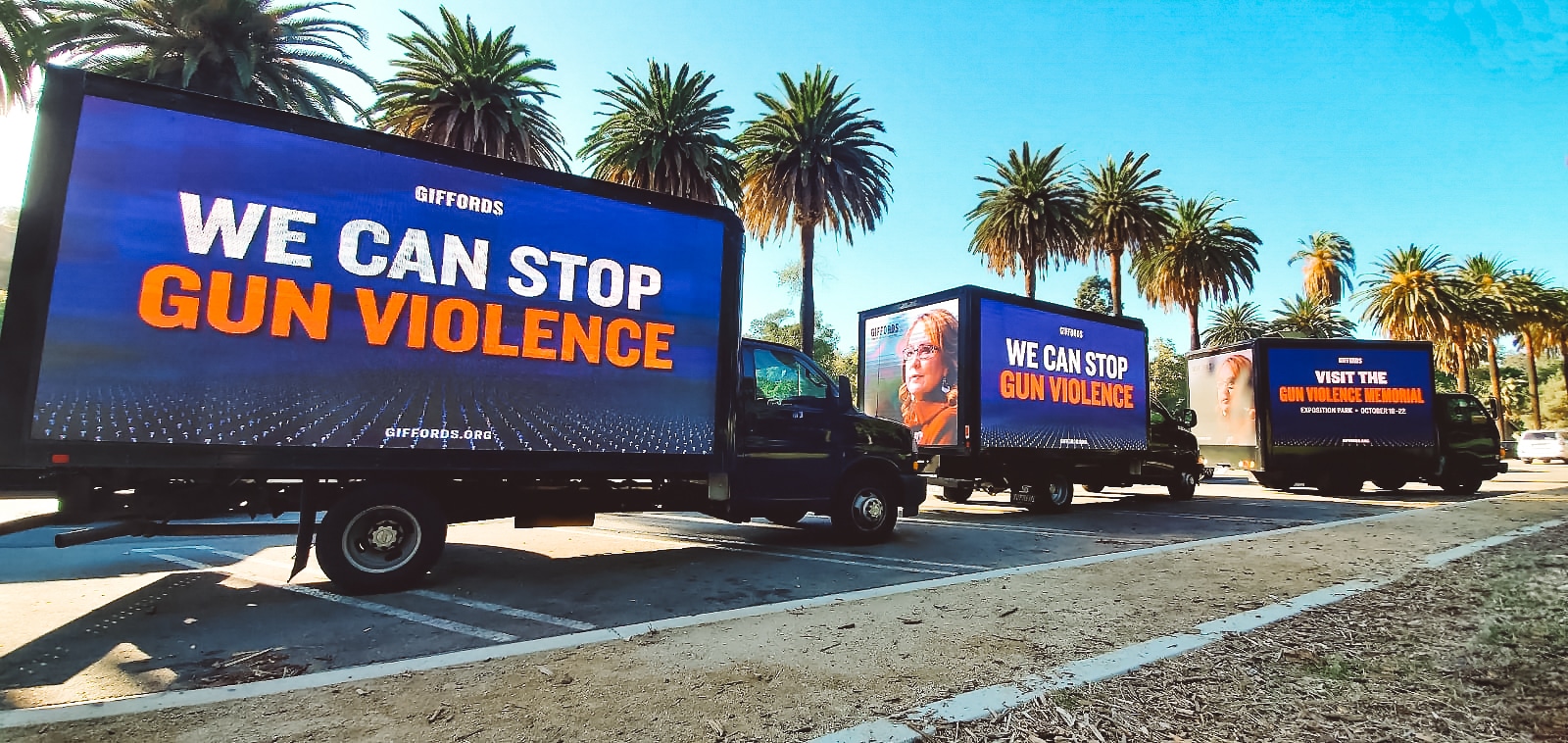 Strategic Routes
Cruising through renowned locales, from the upscale shops of Fashion Island to the bustling streets of Downtown Disney, our Orange County mobile billboards guarantee your brand gains visibility in the most advantageous and high-impact spots.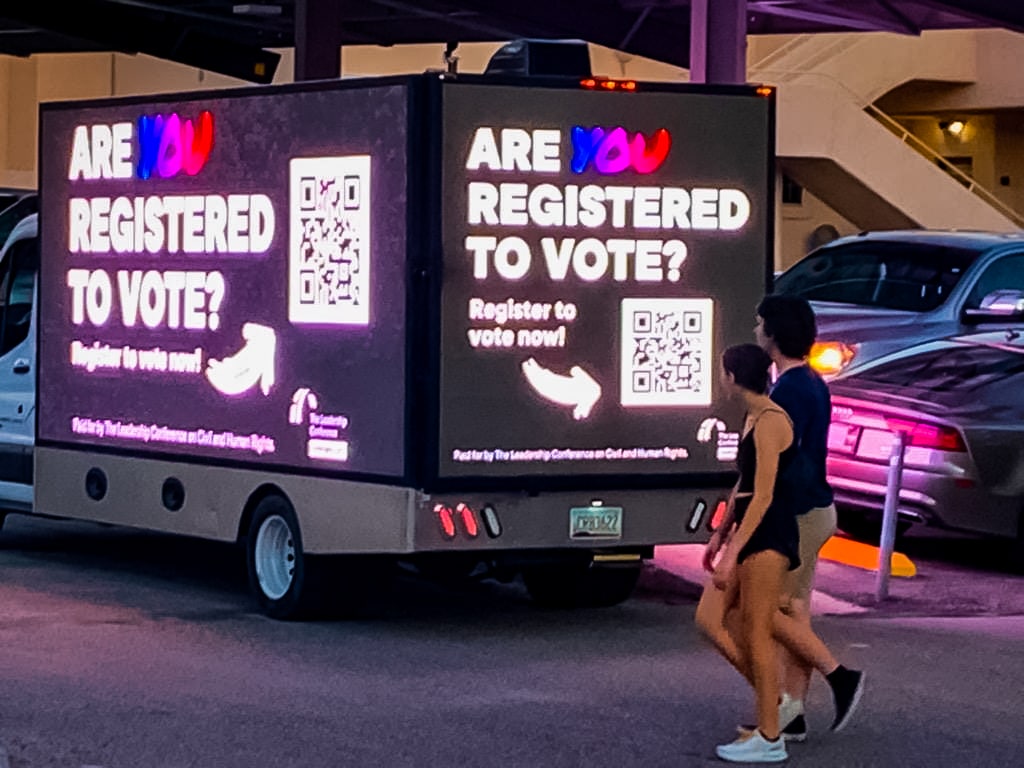 Day & Night Visibility
In a locale as dynamic as Orange County, CA, your advertising should be just as relentless. Our brilliantly lit LED billboards guarantee round-the-clock exposure, whether under the Southern California sun or the allure of the night.
Our Orange County mobile billboard advertising services are your golden ticket to reaching a diverse and engaged audience across a plethora of high-profile venues and events. Our fleet of eye-catching digital LED mobile billboards is tactically deployed near essential OC landmarks, including the Anaheim Convention Center, Angel Stadium, and the Honda Center, as well as other venues that host various concerts and events.
Orange County mobile billboard advertising service offers a dynamic and highly effective way to reach a diverse and engaged audience across a multitude of high-traffic venues and events, leaving no stone unturned in the city's vibrant entertainment and sports scene. With a fleet of eye-catching digital LED mobile billboards trucks strategically circling the  Irvine Spectrum Center, Segerstrom Center for the Arts, FivePoint Amphitheatre, and sports events at UC Irvine and Chapman University, your brand message can capture the attention of sports enthusiasts, concert-goers, and event attendees throughout the city. Orange County mobile billboard trucks are your solution to effective out of home advertising.
Our mobile advertising trucks ensure your brand message is front and center where it's most impactful. We don't stop there; we also focus on high-traffic locales like Newport Beach and Downtown Disney, ensuring your brand enjoys maximum exposure in Orange County's most vibrant areas. We can tailor the campaign specifically to you, wherever you need your advertisement to be.
Utilizing mobile billboard trucks in Orange County ensures your message gets seen where it matters most. We cover it all, targeting high-traffic areas like Disneyland Resort and Huntington Beach Pier, ensuring your brand gains maximum exposure in the heart of Orange County. LED truck advertising in this vibrant and influential city is your ultimate ticket to making a lasting impression. 
Leveraging LED truck advertising in this dynamic and influential community is your ultimate game plan for leaving a lasting impression. Contact us today to start your Orange County mobile billboard campaign.
"Billboard Express understands OC's pulse. Their strategic routes and dynamic displays made all the difference to our campaign."
"We launched our brand in Orange County with Billboard Express's digital mobile billboards. The engagement and visibility we achieved were beyond our expectations!"
Our recent campaign was a tremendous success, thanks to their innovative approach and attention to detail. I highly recommend Billboard Express to any business looking for outstanding mobile billboard advertising solutions.