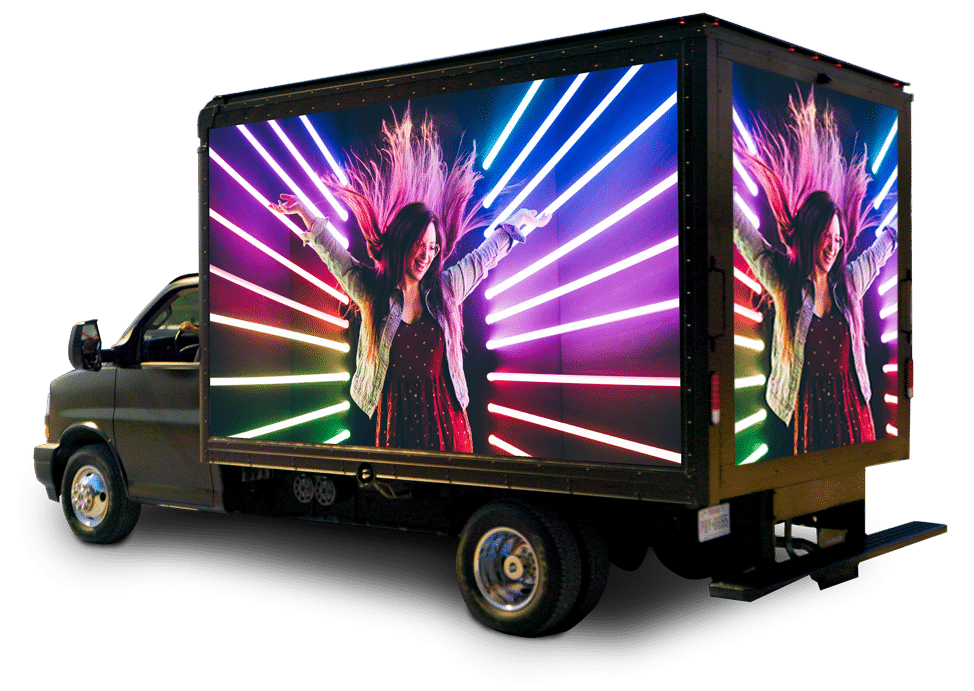 San Antonio Mobile Billboard Trucks
Powerful Outdoor Campaigns
San Antonio, the expansive Texan city known for its rich history, vibrant culture, and the iconic Alamo, is the perfect setting for your brand to make an impact. With its lively streets, bustling avenues, and a constantly on-the-go population, what better way to captivate this audience than with our digital LED mobile billboard advertising services?
Amplify your
V
o
i
c
e
.
B
r
a
n
d
.
M
e
s
s
a
g
e
.
Engage Your
A
u
d
i
e
n
c
e
.
C
u
s
t
o
m
e
r
s
.
B
u
y
e
r
s
.
San Antonio Mobile Billboard Advertising
Why Digital LED trucks in San Antonio?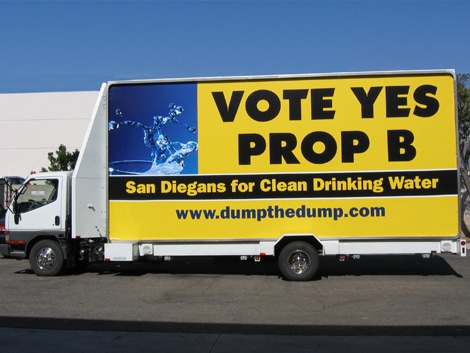 Dynamic Audience Engagement
In a city that's constantly bustling,
stationary billboards
can only achieve so much. Our digital LED billboards bring your ads to life, interacting dynamically with the diverse San Antonio demographic.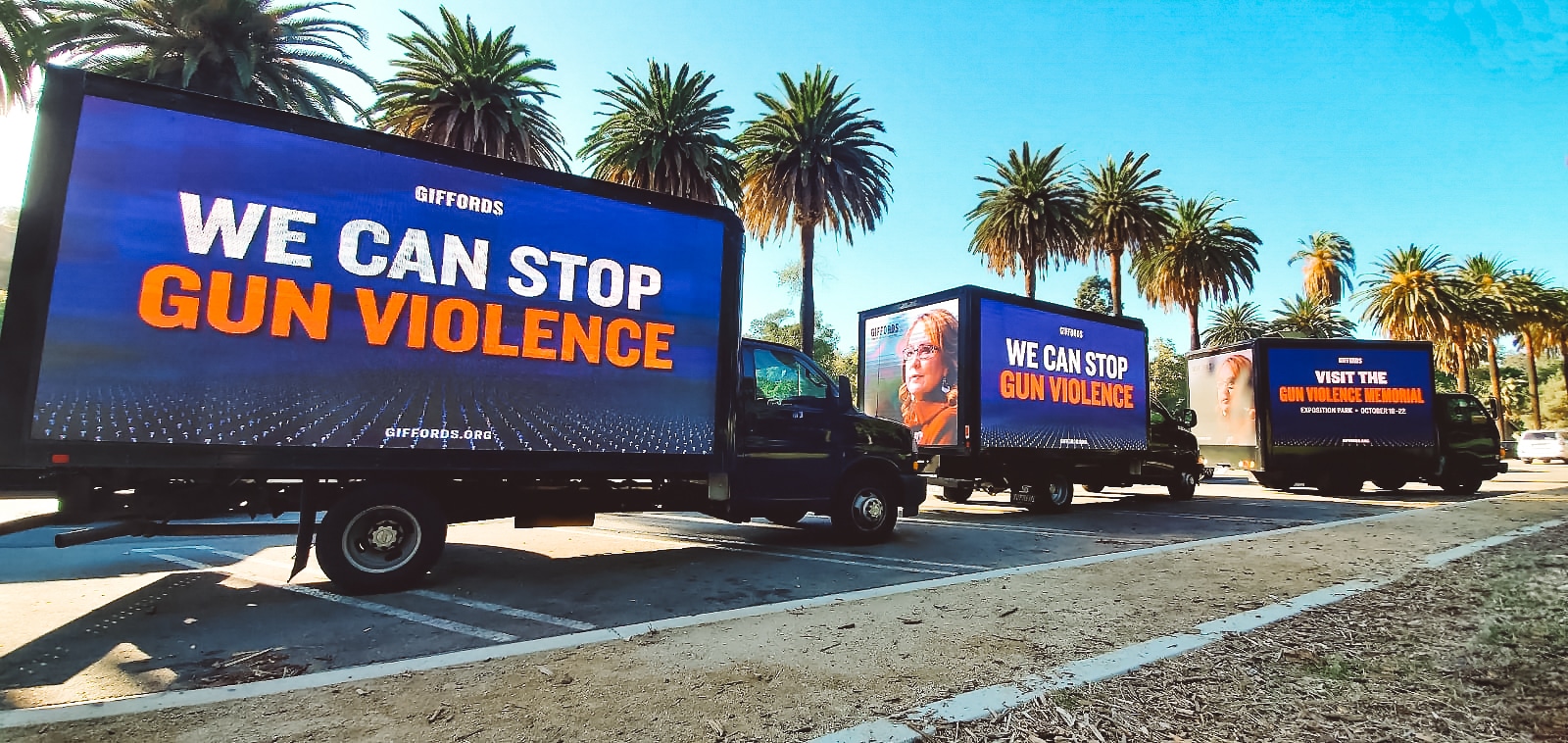 Strategic Routes
Navigating the city's iconic streets from River Walk to Alamo Plaza, our San Antonio mobile billboards ensure your brand is seen in the most strategic and impactful locations possible.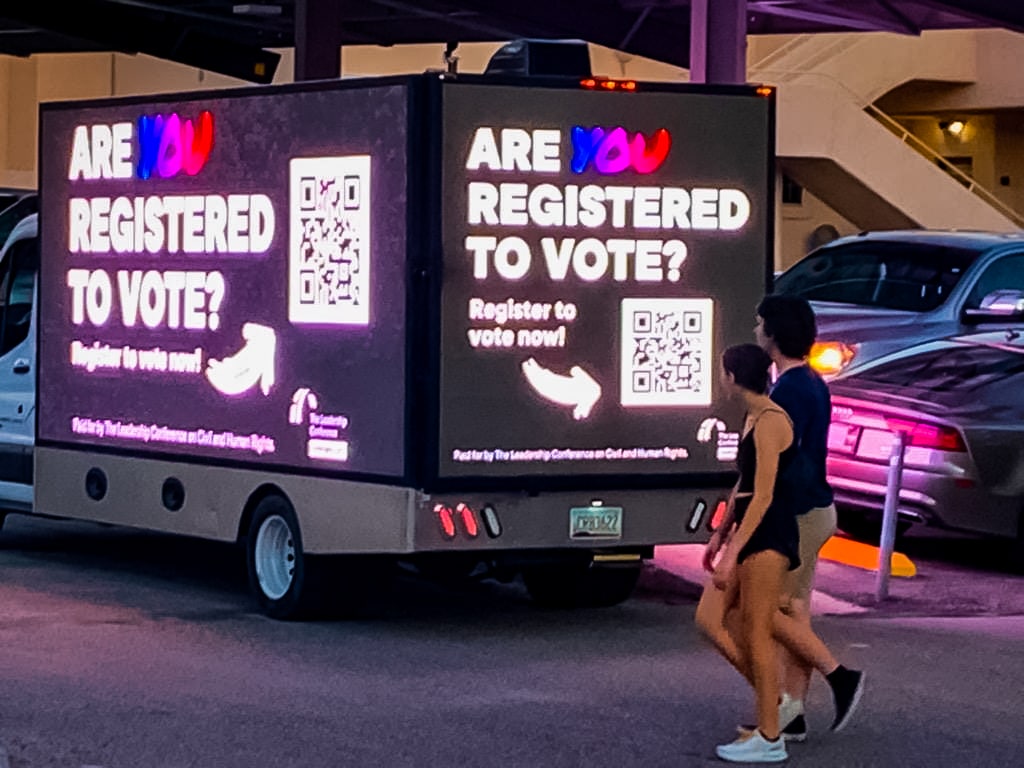 Day & Night Visibility
The city that never rests deserves advertising that doesn't either. Our LED-powered billboards are luminous, ensuring 24/7 visibility regardless of San Antonio's famous sun or the night's allure.
San Antonio mobile billboard advertising service offers a dynamic and highly effective way to reach a diverse and engaged audience across a multitude of high-traffic venues and events, leaving no stone unturned in the city's vibrant entertainment and sports scene. With a fleet of eye-catching digital LED mobile billboards trucks strategically placed near iconic locations such as the Henry B. Gonzalez Convention Center, AT&T Center, Alamodome, Tobin Center for the Performing Arts, Majestic Theatre, San Antonio Sports Park, Toyota Field, Nelson W. Wolff Municipal Stadium, Freeman Coliseum, UTSA and UIW sports events, your brand message can capture the attention of sports enthusiasts, concert-goers, and event attendees throughout the city. San Antonio mobile billboard trucks are your solution to effective out of home advertising.
Whether it's the thrill of a Spurs game, a high-profile concert, a Missions baseball match, an NFL face-off, or the rush of collegiate rivalries, our mobile billboard trucks ensure your message gets seen where it matters most. We cover it all, targeting high-traffic areas like the River Walk and Alamo Plaza, ensuring your brand gains maximum exposure in the heart of San Antonio. LED truck advertising in this vibrant and influential city is your ultimate ticket to making a lasting impression. Contact us today to start your San Antonio mobile billboard campaign.
"Billboard Express understands the city's pulse.
Their strategic routes and dynamic displays made all the difference to our campaign."
"We launched our brand with Billboard Express's digital mobile billboards.
The engagement and visibility we achieved were beyond our expectations!"
Our recent campaign was a tremendous success, thanks to their innovative approach and attention to detail. I highly recommend Billboard Express to any business looking for outstanding mobile billboard advertising solutions.
Frequently Asked Questions
How much does it cost for a mobile billboard in San Antonio?
The cost of a mobile billboard in San Antonio can vary based on several factors including geographic area covered, the duration of your campaign, and whether you opt for a traditional static vinyl or digital LED trucks. We provide personalized mobile billboard solutions designed to meet your specific campaign objectives. To get a better understanding of the pricing for mobile billboards in San Antonio, we encourage you to contact us. Our team is ready to discuss the various mobile billboard options and pricing structures to ensure a successful campaign aligns with your budget. Request a quote on our rates page.
How long does it take to start a mobile billboard campaign?
We strive to get your mobile billboard campaign up and running within a few business days once we receive fully approved creative. While digital led billboard trucks can be deployed quickly, traditional printed mobile billboards may require a bit more time for preparation. Following the commencement of your campaign or any creative updates, we provide prompt reporting to keep you informed on the campaign's progress.
Are mobile billboards worth it?
Yes, mobile billboard advertising offers several advantages for advertisers:
Visibility: Their size and movement grab attention, ensuring a wide reach.
Targeted Advertising: You can target specific areas or demographics by controlling where and when the billboard is displayed.
Cost-Effectiveness: They often have a lower cost per impression compared to other advertising mediums.
Customization: They allow for creative and eye-catching designs.
Measurable Impact: Modern technology can track the campaign's effectiveness, providing valuable insights.
Minimal Ad Avoidance: Being in the physical world, they bypass online ad blockers.
Brand Recognition: They enhance brand recall through consistent exposure.
Flexibility: Campaigns can be adjusted or relocated to meet changing needs or test different markets.
Our 30 years of experience can help maximize these benefits, tailoring campaigns to your specific goals and budget.
What are the design specifications for mobile billboard advertising?
The design specifications can vary based on the type of mobile billboard. Our team can provide you with the necessary guidelines to ensure your design is optimized for visibility and impact. You can check out the general sizing by viewing our Creative Spec Sheet.
What types of businesses benefit from mobile billboard advertising?
A wide range of businesses can benefit from billboard truck advertising, from local businesses looking to boost brand awareness to larger companies launching new products or promotions.
Can I choose where my mobile billboard goes?
Unlike most forms of outdoor advertising, Yes! You can specify the exact routes and locations where you want your mobile billboard to be displayed.
How do I get started with a mobile billboard campaign?
Getting started is easy! Contact us to discuss your advertising goals, and we'll work with you to develop a customized mobile billboard campaign to meet your needs. Call us at 877-782-7438.