Political Mobile Billboard Advertising : Campaigns & Elections
Political Mobile Billboard Advertising Will Elevate Your Campaign
In the fast-paced world of political and election campaigns, capturing the attention of your constituents is crucial. Traditional campaign strategies can only take you so far, but with the power of mobile billboards, you can make a lasting impact that resonates with voters like never before. Welcome to the future of political advertising – where innovation meets outreach, and your message is on the move.
Why Choose Mobile Billboards for Your Political Campaign?
Mobile billboards are not just vehicles; they are your campaign's mobile megaphone. These eye-catching platforms provide an unprecedented opportunity to bring your message directly to the people. With strategically positioned billboard trucks traversing key areas of your constituency, your campaign gains a dynamic edge that traditional methods simply can't match.
Digital Mobile Billboards: Making Every Pixel Count
Step into the digital age with our state-of-the-art digital mobile billboards. These high-resolution displays allow you to showcase compelling visuals, videos, and messages that resonate with voters. From sunrise to sunset, your campaign's message shines bright, leaving a lasting impression and sparking conversations throughout your community.
Captivate with LED Advertising Trucks
Political LED advertising trucks provide an unparalleled opportunity to captivate your audience. The vibrant, dynamic displays demand attention, ensuring that your campaign's key messages are impossible to miss. As day transitions to night, your LED billboard truck continues to shine, making it a powerful tool for 24/7 visibility.
Get Rolling with Mobile LED Billboard Trucks
When it comes to making a lasting impact during your political campaign, our mobile LED billboard trucks are your secret weapon. These attention-grabbing displays combine the advantages of mobility and LED technology, ensuring that your campaign's messages shine brilliantly in the hearts and minds of your constituents.
LED truck advertising is your ultimate ticket to making a lasting impression on your voters.
Contact us today to start your political mobile billboard campaign!

Amplify your
V
o
i
c
e
.
A
g
e
n
d
a
.
P
l
a
t
f
o
r
m
.
Engage Your
V
o
t
e
r
s
.
A
u
d
i
e
n
c
e
.
C
o
n
s
t
i
t
u
e
n
t
s
.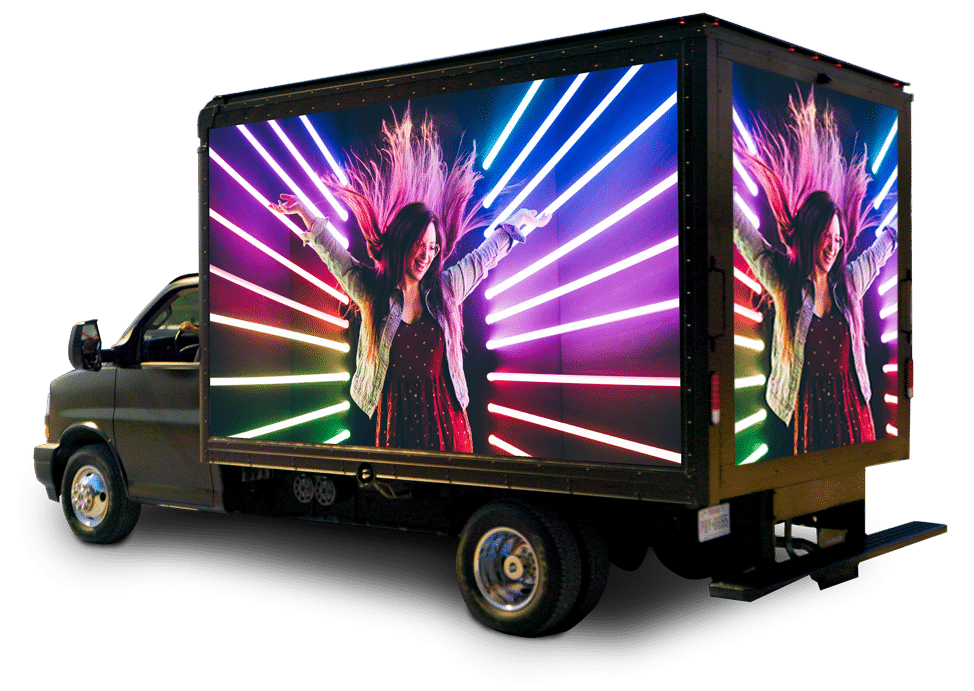 Political Campaign Advertising
Seize the opportunity to transform your election campaign with the power of political mobile billboards. These moving canvases empower you to take your message directly to voters, making a dynamic and lasting impression. If you're ready to revolutionize your campaign strategy and engage your community in a new way, contact us today to explore how mobile billboards can amplify your political message.
Political Mobile Billboard Advertising
Amplify Your Voice with Mobile Billboard Trucks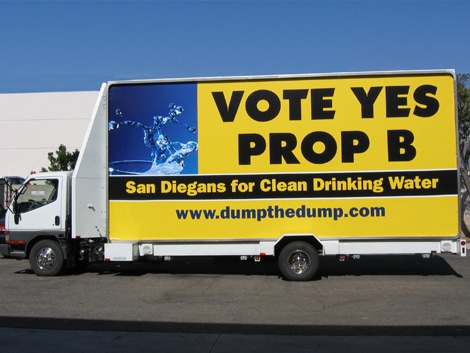 The Cost-Effective Advantage of Mobile Truck Advertising
Budget considerations are always at the forefront of an election campaign. With political mobile billboard advertising, you gain a cost-effective solution that maximizes your reach. By avoiding the recurring costs of traditional advertising methods, your campaign budget goes further, allowing you to allocate resources to other critical aspects of your outreach efforts, resulting in a win.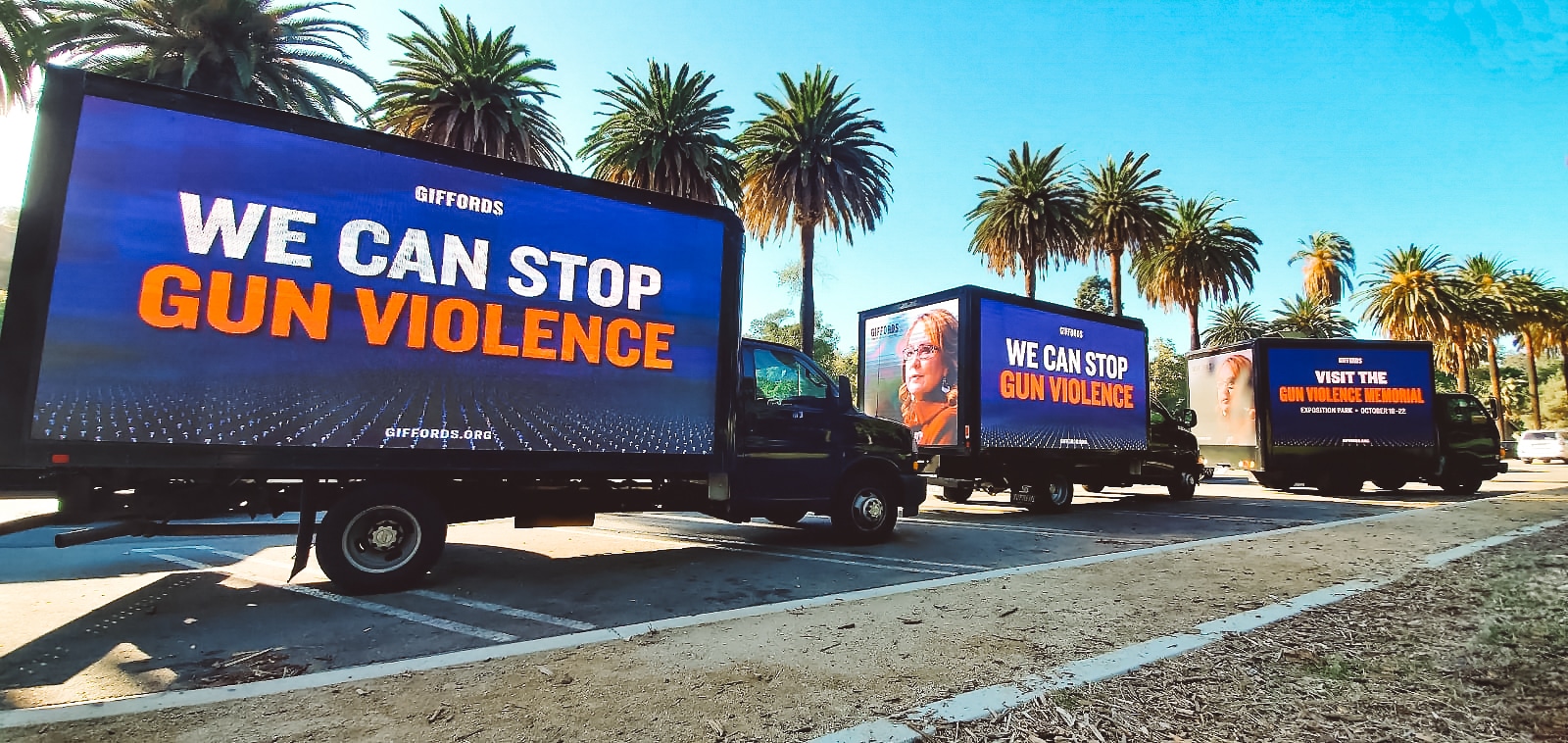 Unlocking the Potential of Mobile Billboard Trucks
Imagine your campaign message emblazoned on the sides of a moving billboard, driving through busy city streets, suburban neighborhoods, and event hotspots. Our billboard trucks transform your message into a captivating spectacle, one that engages potential voters where they live, work, and play. This dynamic approach ensures your campaign's voice is heard, loud and clear.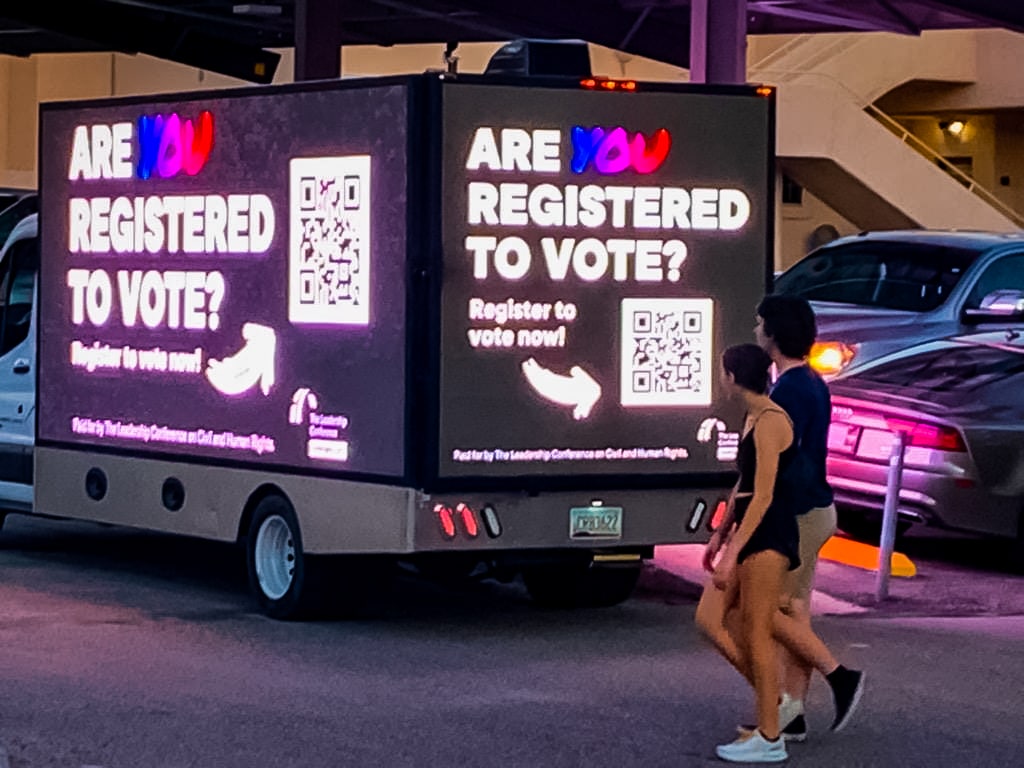 Political Mobile Billboards: Amplify Your Election Platform
Break free from the constraints of traditional advertising. Our mobile billboard trucks are designed to take your election message on a journey, reaching audiences you might not have reached otherwise. Whether you're highlighting your policy priorities, sharing your vision for the future, or announcing campaign events, our political ads ensure your campaign gains the visibility and voice it deserves.
Frequently Asked Questions
How much does it cost for a political mobile billboard truck for an election?
The cost of a political mobile billboard truck can vary based on several factors including geographic area covered, the duration of your campaign, and whether you opt for a traditional static vinyl or digital LED trucks to cover your election. We provide personalized mobile billboard solutions designed to meet your specific campaign objectives. To get a better understanding of the pricing for mobile billboards, we encourage you to contact us. Our team is ready to discuss the various mobile billboard options and pricing structures to ensure a successful campaign aligns with your budget. Request a quote on our rates page.
How long does it take to start a mobile billboard campaign?
We strive to get your mobile billboard campaign up and running within a few business days once we receive fully approved creative. While digital led billboard trucks can be deployed quickly, traditional printed mobile billboards may require a bit more time for preparation. Following the commencement of your campaign or any creative updates, we provide prompt reporting to keep you informed on the campaign's progress.
Are mobile billboards worth it?
Yes, mobile billboard advertising offers several advantages for advertisers:
Visibility: Their size and movement grab attention, ensuring a wide reach.
Targeted Advertising: You can target specific areas or demographics by controlling where and when the billboard is displayed.
Cost-Effectiveness: They often have a lower cost per impression compared to other advertising mediums.
Customization: They allow for creative and eye-catching designs.
Measurable Impact: Modern technology can track the campaign's effectiveness, providing valuable insights.
Minimal Ad Avoidance: Being in the physical world, they bypass online ad blockers.
Brand Recognition: They enhance brand recall through consistent exposure.
Flexibility: Campaigns can be adjusted or relocated to meet changing needs or test different markets.
Our 30 years of experience can help maximize these benefits, tailoring campaigns to your specific goals and budget.
What are the design specifications for mobile billboard advertising?
The design specifications can vary based on the type of mobile billboard. Our team can provide you with the necessary guidelines to ensure your design is optimized for visibility and impact. You can check out the general sizing by viewing our Creative Spec Sheet.
What types of businesses benefit from mobile billboard advertising?
A wide range of businesses can benefit from billboard truck advertising, from local businesses looking to boost brand awareness to larger companies launching new products or promotions.
Can I choose where my mobile billboard goes?
Unlike most forms of outdoor advertising, Yes! You can specify the exact routes and locations where you want your mobile billboard to be displayed.
How do I get started with a mobile billboard campaign?
Getting started is easy! Contact us to discuss your advertising goals, and we'll work with you to develop a customized mobile billboard campaign to meet your needs. Call us at 877-782-7438.