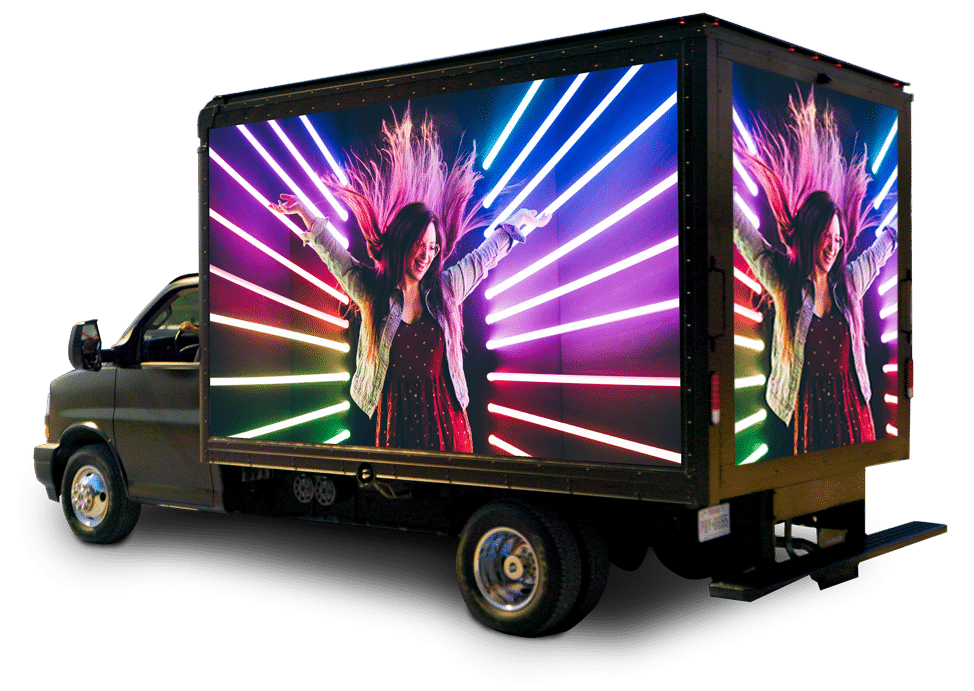 CALCULATING THE COST OF A MOBILE BILLBOARD
The cost of using mobile billboards for advertising can vary widely depending on numerous factors, including the type of vehicle used, the size of the billboard, the duration of the advertising campaign, and the geographic location of the advertising.
Several elements must be addressed when determining mobile billboard rates. A standard mobile billboard campaign may cost anywhere between $500 to $5000 per week. The average cost of a mobile billboard is $0.77 per 1000 views, with the lower end being $0.48 per 1000 views.
Creating a pair of mobile billboards (one on each side of the truck) would cost between $1,200-$1,600 for design creation. On the other hand, if you wish to secure this type of mobile billboard truck, the average cost would be around $500-$800 daily, which is just a starting point. Additionally, there are several other factors that can affect prices.
If you wish to purchase a static mobile billboard outright, the average cost starts at approximately $24,000. On the other hand, digital billboards start at $100,000 on average. Therefore, the cost of LED billboard advertising is higher.
If you're renting a mobile billboard, they are usually rented per hour, anywhere from 6-10 hours per day. However, there may be additional costs, such as the cost of design and production of the advertisement, fuel, and other expenses related to operating the vehicle.
It's essential to note that these estimates are rough averages and can vary depending on the specific details of your advertising campaign. To obtain a more accurate estimate, please reach out to us.