The Billboard Express
Advantage
When it comes to mobile billboard advertising, Billboard Express mobile billboards stands out from the competition. We pride ourselves on our exceptional service, innovative approach, and commitment to delivering maximum ROI for our clients. Here are a few reasons why you should choose us:
Extensive experience in the mobile billboard advertising industry (Over 30 Years of Business!)
High-quality mobile billboards with advanced technology
Customized advertising campaigns tailored to your target audience
Strategic geographic targeting for maximum reach and impact
Transparent reporting and analytics to measure campaign performance
Dedicated and professional team of advertising experts Discover why businesses across industries trust us to take their advertising efforts to new heights.
Top 10 Reasons to Work With Us:
High-performance, quality, service, and communication.
Over 30 years of experience for maximum advertising impact.
Direct access to our nationwide fleet, saving you middle-man fees.
Eye-catching mobile units with backlit, large advertising space and rotating ads.
Dedicated campaign supervisors, educating and exceeding expectations.
Cost-effective exposure to all demographics with sound systems and talking billboards.
National campaign capabilities and guaranteed results.
Professional staff, well-maintained units, and impeccable execution.
Comprehensive campaign mapping for targeted marketing.
Unforgettable and measurable advertising impact with GPS tracking and PoP reports.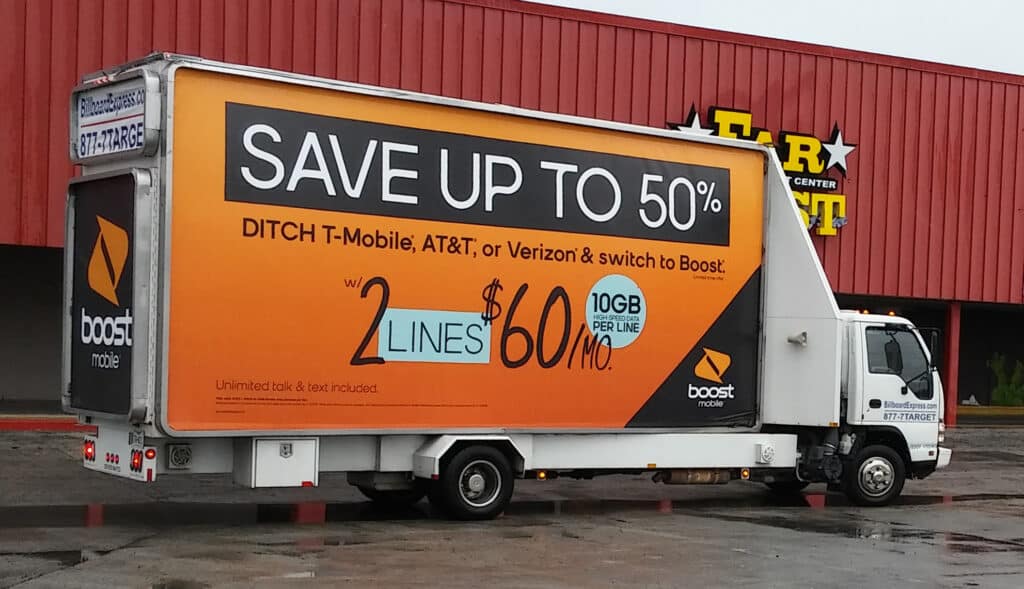 Contact us today for effective and memorable mobile billboard advertising.