The
Future of Advertising
: Mobile Billboard Trucks & Beyond
In today's fast-paced world, capturing the attention of your target audience can be a challenging task. Traditional advertising methods like billboards and TV commercials are no longer enough. Enter mobile billboards, a revolutionary way to get your message across. In this blog post, we'll delve into the world of mobile billboard advertising, from advertisement truck options to billboard trucks and everything in between.
What Are Mobile Billboards?
A mobile billboard is essentially a billboard truck that drives around specific routes to maximize visibility. Unlike static billboards on trucks, these truck billboards are dynamic and can go where the audience is. Whether it's a billboard on truck or a fleet of mobile billboard trucks, this form of advertising offers unparalleled flexibility.
The Rise of Digital Mobile Billboards
The advertising industry is continually evolving, and digital mobile billboard technology is at the forefront. Mobile digital billboards offer the ability to change messages in real-time, providing a more interactive experience.
Why Choose Mobile Advertising Trucks?
Mobile advertising trucks offer a unique way to reach your audience. Unlike a static billboard, a mobile advertising truck can move around, targeting different demographics and locations throughout the day.
LED Advertising Trucks: The Next Big Thing
LED advertising trucks are taking mobile advertising to a whole new level. An LED billboard truck offers vibrant, eye-catching displays that are hard to ignore. LED truck advertising is especially effective during nighttime or in low-light conditions.
Cost-Effectiveness
One of the most common questions we get is about mobile billboard advertising cost. While the cost of mobile billboard advertising can vary based on various factors, it's generally a very cost-effective method.
Truck Billboard Advertising Vs. Traditional Methods
When it comes to truck billboard advertising, the benefits are clear. Traditional billboard truck advertising is static and limited to one location. Mobile billboards offer the flexibility to adapt and target your audience more effectively.
The Power of Mobile Truck Advertising
Mobile truck advertising is not just limited to billboards. With mobile LED billboard truck technology, you can even display video content. LED mobile billboard truck displays are the future of mobile advertising.
LED Advertising Truck for Sale
For those interested, we even have an LED advertising truck for sale, offering businesses the opportunity to own their mobile advertising solutions.
From advertising truck options to truck advertising strategies, the world of mobile advertising is vast and full of potential. Whether you're interested in mobile truck advertising or looking to invest in an LED mobile billboard truck, the opportunities are endless.
Book with us Today
We are happy to help your campaign.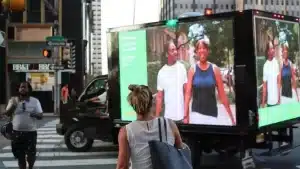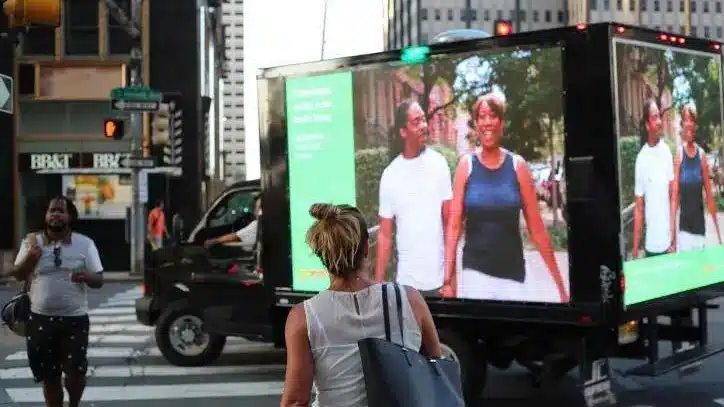 How LED Trucks are Impacting Black Friday and Cyber Monday Shopping In the dynamic realm of today's advertising, LED trucks have emerged as a potent
Read More »