Mastering
Your Outdoor Campaign with Mobile Billboards and LED Truck Advertising
Elevate your outdoor advertising game and unlock the full potential of our cutting-edge mobile billboards and digital LED trucks. At Billboard Express, we're committed to ensuring your success and leaving you eager for more. Below, you'll discover a comprehensive list of tips and insights, a blend of practical customer guidance, and our years of advertising expertise. This collective wisdom is designed to guide you toward a profoundly successful mobile billboard campaign that leaves a lasting impact.
Modernize with Mobile Billboards and LED Trucks Embrace the role of a modern-day 'Town Crier' as you visualize yourself holding a bell amidst a bustling street – akin to a town crier of yesteryears. In just a few fleeting moments, capture the attention of those passing by with a compelling message that resonates and leaves a mark.

Define Your Campaign's Objectives Begin your journey into the world of mobile billboard advertising by crystallizing your goals and motivations for partnering with Billboard Express. Identify your desired audience and the actions you wish to inspire. Our mobile billboards cater to various objectives, including enhancing brand recognition and making impactful announcements such as Seasonal Sales, Product Launches, Tactical Advertising, and more.

Craft Compelling Artwork and Messages Artwork and messaging take center stage in the realm of mobile billboards. Successful campaigns keep messages concise and impactful, using minimal words. Rear panels provide more space for content, perfect for capturing the attention of audiences in traffic. A succinct message complemented by compelling graphics and a prominent website address for further information is the winning formula.
Billboards are visual messages. For example, if you're a furniture retailer with a seasonal sale, your artwork should spotlight your brand/logo, the sale details, dates, location, and the irresistible offer. Accompany the message with imagery that resonates with the offer. Opt for a design that's clean, straightforward, and employs contrasting colors to stand out. Our graphic artists are at your disposal for impeccable designs.
Amplify with Billboards and Press Releases Boost your campaign's impact by leveraging press releases. Our commanding billboards can elevate your message's visibility, especially when paired with a press release for local and trade publications. Post-campaign, we provide images for your press releases to ensure extended exposure.

Define Your Target Audience Immerse yourself in understanding your target demographic. Tailoring your campaign to a specific audience is pivotal in crafting content that resonates deeply. Engage in detailed discussions with us to align your campaign's direction.

Optimal Hours and Days of Operation Don't settle for generic hours; instead, tailor your campaign's operation hours to maximize effectiveness. Business professionals and executives often remain active outside the standard 9-5 timeframe. Our 8-hour operational blocks offer flexibility to cater to diverse schedules.

The Visual Impact of the Advertising Vehicle Don't underestimate the visual appeal of the advertising vehicle itself. No matter how captivating your ads and routes are, an outdated, dirty, or noisy truck can undermine your brand's image. At Billboard Express, we prioritize immaculate and well-maintained mobile billboards that elevate your brand's perception.

Embrace Comprehensive Campaign Tracking Transparency is paramount. Request real-time tracking of your campaign to ensure accurate times and routes, offering you complete control and peace of mind.

Go Big for Bigger Exposure Size matters in outdoor advertising. Bigger ads lead to bigger exposure. Opt for the largest ad size offered to ensure your investment delivers maximum impact. Billboard Express boasts the industry's largest ad size, ensuring your message dominates the landscape.

Capture Campaign Moments with Pictures Visual documentation is invaluable. Review campaign pictures to confirm alignment with your expectations before your ads hit the streets. This ensures every targeted location is covered as intended.

Sustainable Messaging for Future Campaigns Plan with sustainability in mind. Create adaptable ads that can be reused for future campaigns. Our offer to store your vinyl billboard post-campaign can save you reprinting costs.
For further assistance or inquiries regarding Billboard Express' exceptional mobile billboards and LED truck advertising, reach out to us without hesitation at 877-782-7438. Your success is our priority!
Book with us Today
We are happy to help your campaign.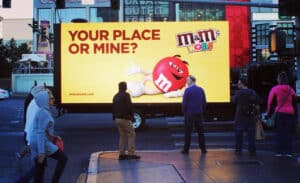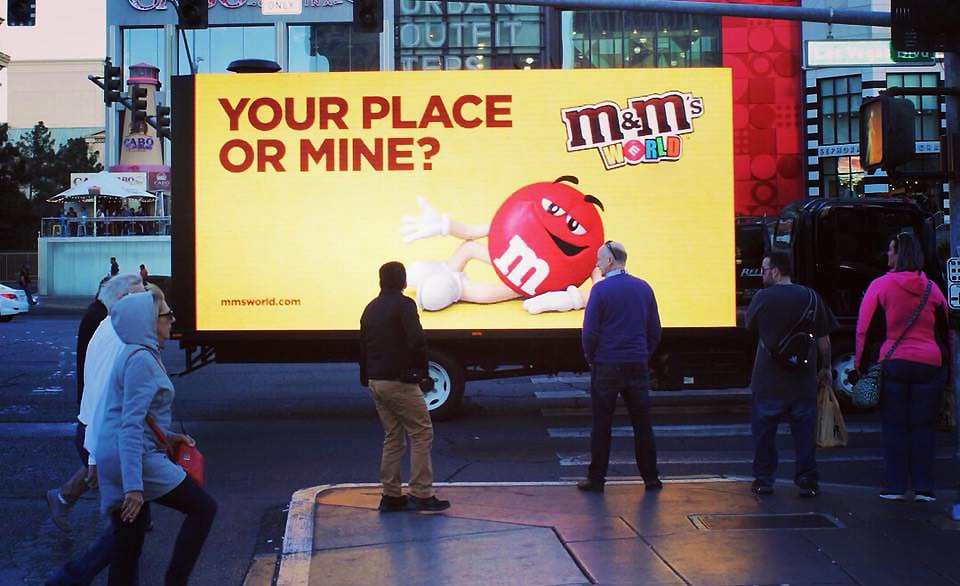 Compelling Advantages of Digital Mobile Billboard Advertising 1. Unmissable Visibility Traditional trackside advertising has its merits, but digital LED mobile billboards take visibility to the
Read More »